Bojrab Landscape Management is a fully insured, qualified landscaping service for residential and commercially contracted work.
Through hard work, our company has grown immensely over the past five years. We are highly motivated by the opportunity to provide an outstanding level of care. We are known for our attention to detail, efficient communication, and hitting aggressive timelines. These are core assets among others tied to our exceptional performance.
Landscape Design
Every good design starts with a plan.  Bojrab Landscape Management will work with you to bring your vision to life.  Whether it be for a residential property, commercial, municipal, or public common area, our team of experts will transform and beautify your space while fostering environmental benefits to the surrounding area.
Grading & Seeding
Whether you are building a new home or have existing landscaping, grading and reseeding may be necessary.  An improper grade could lead to problems such as standing water, a wet basement, or erosion of your existing plantings.  Our knowledge and experience will save you frustration and money associated with improper grade and soil conditions.
Erosion Control
Erosion, over time, can do unsightly and sometimes dangerous damage to your land, not to mention fertilizer and pesticide runoff into the local waterways.  That is why it is important to take steps to mitigate runoff.  We offer numerous design techniques to prevent wind and water damage, including soil-stabilizing vegetation, mulch or stone, retaining walls, and hardscaping.
Sod & Hydroseeding
Whether you would like the instant gratification of sod, traditional seeding, or the application of hydroseeding on a slope, we have the knowledge and experience to properly prepare and fine-grade your soil to produce the best possible lawn.  Post-installation care is also critical, so we offer guidance so that your grass is the envy of the neighborhood.
Mowing & Lawncare
Proper lawn maintenance is all about timing.  Chemical applications, such as fertilizer or pesticides, have optimal times and conditions in order to be most effective.  Also, mowing should be routine, but flexible according to temperature and rainfall.  We would be happy to discuss a schedule that would benefit the health of your lawn.
Landscape Maintenence
Maintaining your property can be a daunting task.  Allow the professionals at Bojrab Landscaping do the hardest parts for you.  From trimming trees, shrubs, and ornamental grasses to full tree removal, Bush Hog mowing, or snow removal, we have the experience and equipment necessary to complete any job.
With over fifteen years of commercial and residential landscape experience, we can offer you (but are not limited to) the following services:  Landscape Design and Installation, Grading and Seeding, Erosion Control, Sod and Hydroseeding, Landscape Maintenance, Mowing, Fertilizing and Pesticide Application, Tree Removal, Bush Hog Mowing, and Snow Removal.
An extensive list of projects and references are available for your convenience.  We look forward to working with you and strengthening our relationship to provide dedicated service.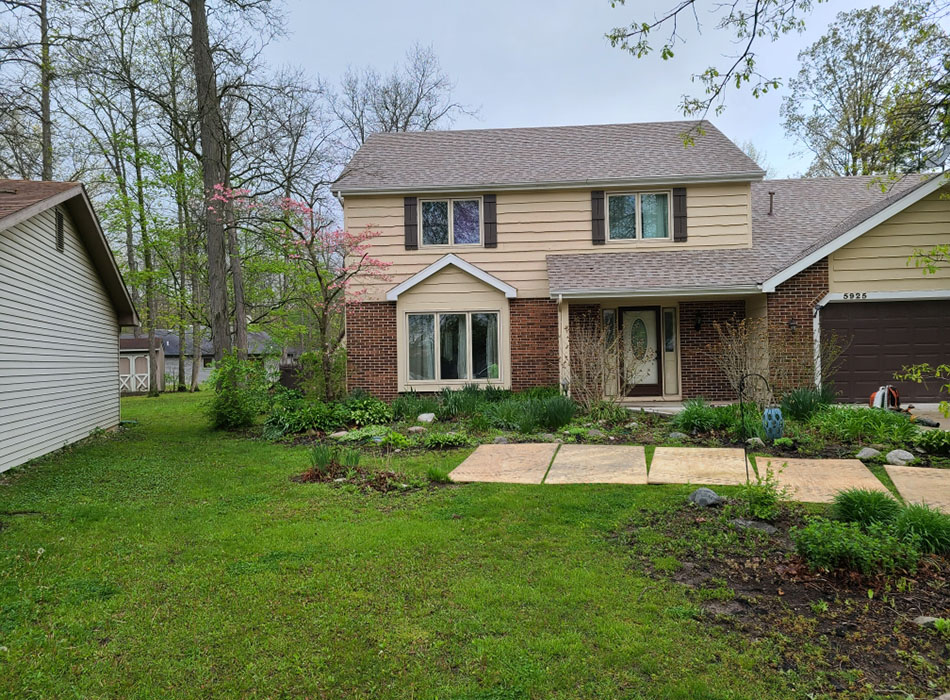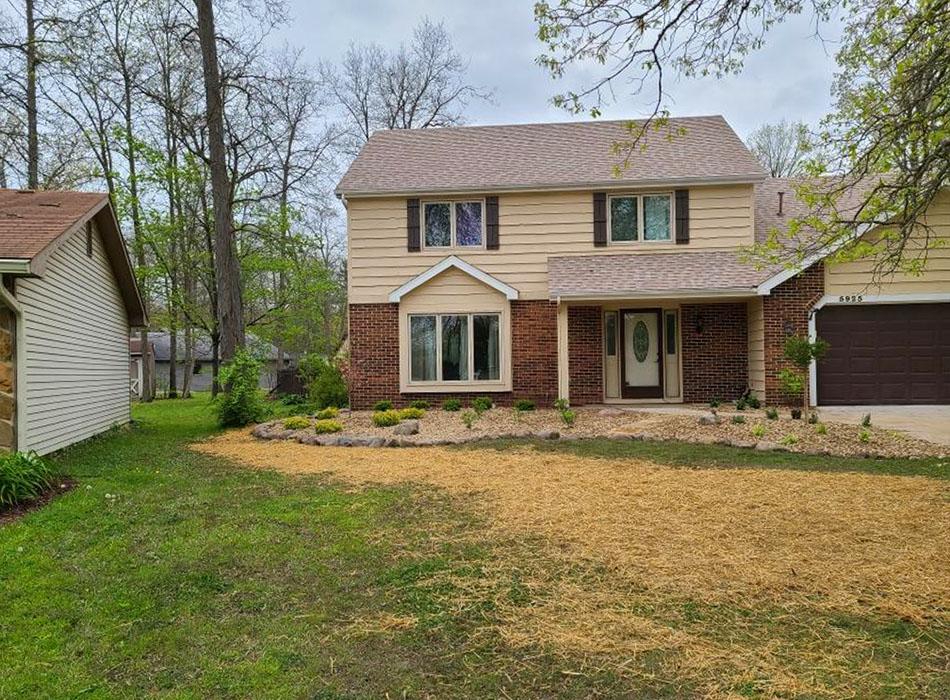 It is a pleasure to endorse Bojrab Landscaping. I have been dependent upon them the last 3 years for mulching, landscaping, and yard "clean up".  Having taught customer service, they exceed expectations. Not only are they competent; they are friendly and go above and beyond. A great endorsement is that the employees speak highly (when he is not around!) of the owner who pitches in and performs work himself!!
– John E. Lovell, Ph.D
I've hired Bojrab Landscape Management for the past several years to trim and prepare my landscaping beds with mulch in the spring, and to clean and trim our shrubs and trees in the fall. Bojrab's crews have always been very particular in the quality of their work and I highly recommend them for any landscaping job – large or small.
– Matt and Anne Henry
Ross and his crew were recommended to me by a friend. We had just built our southwest office and had to get the landscaping completed before we could get an occupancy permit. We were in a definite time crunch. Ross came out, gave a competitive estimate, and was able to knock the entire project out the next Saturday morning. I think it looks great! Drive by and check it out: Steppin' Up Physical Therapy, 4025 Sage Bluff Crossing.
– Jason Hazelett
We were Bojrab's Landscape Managements earliest clients. These guys are second to none and stand behind their work. Ross is one of the hardest workers and best all-around guys in town! Great crew, fair prices for the quality of work, leaves all jobs tidy and most of all great results! I really appreciate Ross and his crew.
– John Lemler